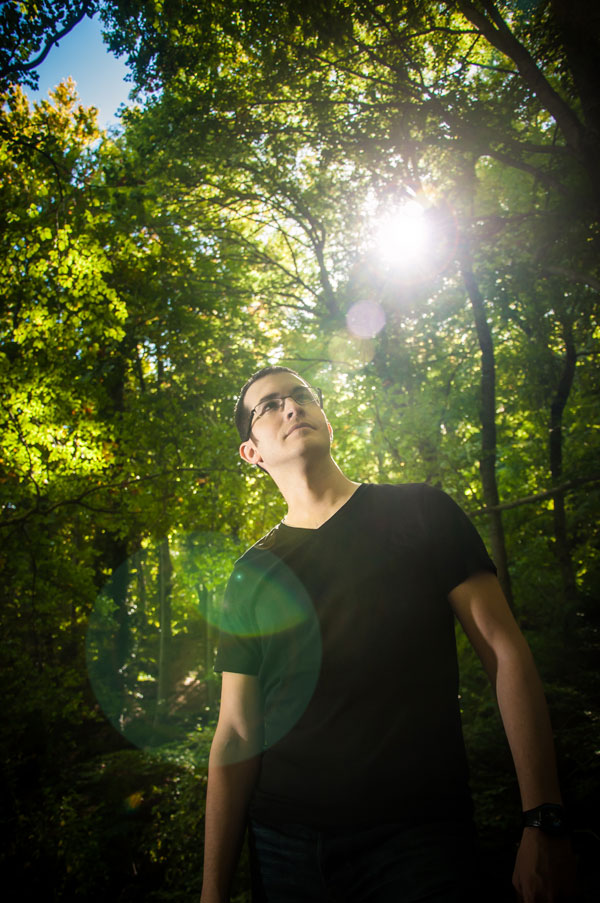 Looking emotions in the depths of the human soul
Dan has been immersed in the music since 1996. Completely self-taught, he learned music in his small studio, where he began to produce electronic songs in the middle of the "dream" style fever.
Six years later, the new electronic synths implements by Danniel in his studio allow him to explore other music styles. This fact causes the creation of 6 songs will mark Dan for all his life: "Feelings and Illusions". This work makFrom this moment Danniel begins to produce instrumental music, ambient and chill out.
Totally in love with the work of artists as diverse as Craig Armstrong or Boards of Canada, Dan used the strings as a primary resource to drive the melodies, adorning them with dub and triphop rhythms.
Several years later, Dan became involved with the netlabel Rawmatroid to launch his first album: "Oplus2″. This album was a very personal project that was elaborated over several years. Here Dan joined 12 songs without drums rhythm based on sound sea.
During the following years, Dan did remixes for other artists and put music to several short films. Coinciding with the end of Rawmatroid project, Dan closes the sublabel Class with a new album, "Okari".
Completely different from before, "Okari" guitars and bases are used to recreate emotional and energetic atmospheres that fuse elements of ambient, chillout and even pop.
In 2014, Dan finished his third album "Mentha". This work is a sound evolution where voices and lyrics have more presence. This album was released under Galileo Dreams Records, and distributed on major digital shops like Google Play, Beatport or iTunes.